Sales Navigator Bootcamp by Evyrgreen Networking
Do you want to learn how to use Sales Navigator to get qualified leads for business? Learn more about our Sales Navigator Bootcamp below!
"After signing up for the Evergreen Sales Navigator Bootcamp, I now know how to find the right decision-makers.
The Evergreen Sales Navigator Bootcamp set me up to generate 100K in potential revenue a year in profit just from the knowledge and training sessions. This Bootcamp is a valuable course, if you're on the fence about it, just do it! I highly recommend it."
Co-founder, Recovery Guardian
"In this bootcamp I learned to create the perfect outreach strategy.
With that, I've been able to set up 3 appointments resulting in $75,000 in potential revenue for my business."
Sales Manager, Smart Cremation
"Before I joined the Sales Nav Bootcamp, I really didn't know how to utilize LinkedIn.
Thanks to the Bootcamp, the amount of revenue that we can generate is anywhere from $600,000 to over a million dollars in revenue. The tools that the Bootcamp provided are incredibly valuable and by utilizing them, there's no doubt that you can scale your business. As a commercial insurance broker, I would tell other commercial insurance brokers that if you're looking to go into a niche market, the Sales Nav Bootcamp is very valuable."
Principal, The Cody Group
LinkedIn is the
best way to make sales prospecting and outreach much simpler and more efficient
LinkedIn's Sales Navigator can make sales prospecting and outreach much simpler and more efficient when used with a strategy. Its sole purpose is to help users quickly engage and build awareness with their ideal prospects to build real long-lasting relationships.
Our live, virtual Sales Navigator Bootcamp, led by our CEO and LinkedIn expert, Joe Apfelbaum, will guide you through everything you need to know, starting with the basics to implementing your personalized outreach strategy.
Why LinkedIn Sales Navigator?
When used properly, the filters offered by Sales Nav can help you obtain information on companies and people and understand key insights about them.
Supplement cold calling and emailing
Sales Navigator allows you to build actual relationships, so when you call you're not a complete stranger and that results in new business.
With many search options, filters, and alerts available, Sales Nav can give insights on ideal prospects that help build your strategy on your sales approach to get an ROI.
With lead alerts you can pull lists of prospects who have accepted connection requests and viewed your profile, along with leads who recently were featured in the news or posted/shared something. You can then message them or share value add articles directly from the homepage.
Sales Nav's ability to pull these insights with a few clicks and then immediately take action all on one screen makes building habits using LinkedIn for sales engagement that much easier!
"First and foremost, I gained confidence with my overall presence on LinkedIn.
In just 6 short weeks, I feel like an avid lead list creator and targeting my lead lists with such clarity and strategy has given me confidence in prospecting. It's not a cold call if you can find one thing in common! Joe showed me how to find and network on that one thing and turn that one thing into many things!"
VP of Business Development, RehabOne Medical Group
"I am now dangerously good at finding and reaching out to prospects so I can set up calls with them.
Highly recommended for anyone in business development who is looking for more qualified leads."
Certified License Partner, LXCouncil
What Can I Expect From This Bootcamp?
Week 1
Wednesday February 7, 4pm EST - 5pm EST
Learn the basics of Sales Navigator, how to set up your strategy, and review prospects. Learn the difference between the organic version of LinkedIn compared to Sales Navigator, and more!
Week 2
Wednesday February 14, 4pm EST - 5pm EST
Put into place a list management strategy for lists of leads and lists of accounts. Review how to add new prospects to lists and when to move them from one list to another.
Week 3
Wednesday February 21, 4pm EST - 5pm EST
Create the best InMail strategy to actually get responses. Write great subject lines and custom messages that are direct but also simple for prospects to respond to.
Week 4
Wednesday February 28, 4pm EST - 5pm EST
Run advanced search queries with special operators to create niche lists and how Sales Navigator helps you find new opportunities, position changes, and more triggers to reach out to potential clients that are ready to buy from you.
Week 5
Wednesday March 6, 4pm EST - 5pm EST
Combine LinkedIn organic with Sales Navigator and 10x your results by optimizing your profile and creating content that you can share with your prospects.
Week 6
Wednesday March 13, 4pm EST - 5pm EST
Implement daily prospecting habits using Sales Navigator consistently by leveraging bookmarks, technology, and much more!
Join The Wailist for The Next Bootcamp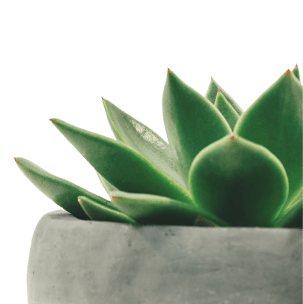 Get amazing bonuses that will help
get qualified leads
List of fastest-growing companies in America
Finding qualified companies to target can be cumbersome and having this particular list will help you find companies like these quickly.
LinkedIn profile optimization checklist
There are 20 different points to optimize your profile with. Having this simple checklist to follow will help you have more authority and credibility when reaching out to prospects via Sales Navigator.
What's included

in this Bootcamp?
Need Sales Navigator account or trial
Sales Navigator Core or Advanced
Interested in
prospecting
Have the desire to reach out to potential prospects
Have biz dev or sales position
Your role requires you to reach out and create new opportunities
"Working with Joe Apfelbaum in the Sales Navigator Bootcamp was valuable to the max!
Joe's teaching style (fast-paced) kept me involved while still making sure I understood everything. Fun, useful, and a great ROI!"
Lead Coach & Trainer, Jeff Goldberg & Associates
"From sending just 10 messages today, I got 3 responses, one meeting setup, and $12,000
in potential revenue all from the skills I picked up from the Sales Navigator Bootcamp."
DR. RAO (HANUMANTHA) KOLUSU
Here are some frequently asked questions about the LinkedIn Sales Navigator Bootcamp
Are you ready to join our 6-week
Sales Navigator BootCamp?
Join the waitlist. We only have room for a handful of people to go through this prospecting BootCamp with us!
Please take a moment and register below! We only have room for a handful of people to go through this prospecting BootCamp with us!